Pan-American School is the first IB Continuum School offering the International Baccalaureate (IB) Diploma Programme (DP), Middle Years Programme (MYP), and Primary Years Programme (PYP) in Costa Rica.

Our inclusive, non-selective educational programme provides a balanced, bilingual English-Spanish education, aimed at developing well-rounded, responsible global citizens.

Our broad and rigorous curriculum focuses on skill development, an extensive social and emotional support system, diverse arts, design, and physical education programs, and a unique focus on service and global sustainability.
Welcome from our General Director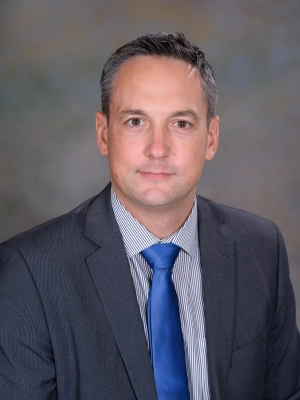 Alan Wrafter
General Director
Dear families,
Welcome to Pan-American School, and thank you for taking the time to visit our website. We are delighted to welcome you in this, our 50th year, as we launch ourselves into our second half-century of offering an education of excellence and inspiring future leaders who will create a better world for all.
Pan-American School is dedicated to creating a diverse and inclusive learning community focused on delivering:
Inspiring, personalized learning for all.
A welcoming, engaged and connected community for all.
A sustainable and balanced future for all.
Nationalities represented
39
International Students
30 %
Student teacher ratio
5:1
Languages taught
English - Spanish
IB DP highest score (2021)
44/45
Years as an IB World School
Colleges Acceptances (Continent/Universities since 2017)
Accredited as an IB World School by the International Baccalaureate Organization, since 2015.
Accredited by the New England Association of Schools and Colleges Commission on International Education (NEASC-CIE) in the United States since 2006.
Only school in Costa Rica to offer the IB Continuum Programme: Primary Years Programme (PYP), Middle Years Programme (MYP) and Diploma Programme (DP).
PAS nurtures the whole child and empowers students to have agency over their learning from age 18 months to graduation.
Students can graduate with three diplomas: IB Diploma Programme, US High School Diploma and the Costa Rica Ministry of Education National Diploma.

Pan-American School is an IB continuum school, focussing on both personal and academic achievement and challenging students to excel in these areas. We believe that learning is an active and lifelong process and that a well-rounded education includes logical reasoning, languages, artistic sensitivity, social awareness, physical and mental health, and critical thinking. Each person's special interests, qualities, and talents are nurtured through real-life learning experiences and diverse educational opportunities. We support our students to develop a social conscience and a commitment to peace, democracy, cultural diversity, and service to humanity.
Community Update, January 2022
Dear members of the Pan-American School community,
I hope that this message finds you and your loved ones safe and well. At Pan-American School we are looking forward to welcoming all our students back to school next Wednesday, 19th January as we start another semester of high quality learning together.
In preparation for the new semester, please allow me to share some updates and other information with you.
COVID-19 and return to campus
As you will be aware, the country is experiencing a significant increase in cases as are many parts of the world; thankfully, the hospitalization rates in Costa Rica remain low overall. Multiple studies1 confirm that vaccination and boosters remain effective in reducing severe outcomes for infected people, as do practical measures such as use of masks, physical distancing and washing hands.
We are committed to offering a safe experience on campus for all members of our community, and we ask for your continued support to help us achieve this. Specifically:
Please consider N95 or KN95 masks for your child if possible/ appropriate; we are providing all staff with KN95 masks.

Please update your child's vaccination status in SIPAS.

Please ensure your child uses a mask and practices physical distancing when meeting with others they do not live with.
We know that many of you may have anxiety in advance of our return, however our campus has remained safe throughout the pandemic and we remain committed to returning in a safe manner. By taking sensible precautions such as limiting social contact, wearing masks, physical distancing, and communicating clearly when we have any concerns, we are confident we will be able to come through this challenging time together.
International Travel
Please remember that if your child is returning from international travel, and is not vaccinated, they must isolate from campus for 7 or 10 days. School policy is as follows:

_____________________
1See studies from South Africa, UK, Imperial College London, Israel etc.
COVID-19 protocols
Please note that we have reviewed our COVID-19 protocols and there have been no substantial changes since last semester. Copies are available on SIPAS and here.
At this time, we will not be requiring parents to complete the Sunday survey.
Improved Student Insurance
Starting in January, all Pan-American School students will be covered by a new accident insurance policy similar to the current one but covering up to ten million colones, four times more than previously, and which also provides coverage internationally.
This insurance is covered in your standard monthly bill.
Math training
Each year our teachers engage in a range of professional learning opportunities via peer-learning opportunities through the PAS Professional Learning and Growth model, via IB workshops, organizations such as Harvard School of Education and more. As we look to strengthen and improve all areas of our educational experience, during the second semester our ECE and Primary Homeroom Teachers and our Secondary Math Department will work with Dr Jennifer Chang Watall, a highly regarded international consultant and trainer, to deepen their understanding of conceptual based learning in math; Dr Jennifer Chang Watall will host a 'Mathematics in the 21st Century' workshop for parents and we will share invitations closer to the date.
NEASC-IB re-accreditation
From 7-11 March Pan-American School will host a virtual visit from our NEASC, our US accreditation agency, as we start a year of reflection and review of learning at Pan-American School. This will be the start of year-long self-reflection during which we will reflect on how we enhance student learning across all areas of our school, and provide transformative learning experiences to students of all ages.
Over the coming months, we would like to invite parents to participate in a number of Future of Education roundtable discussions to help inform our plans. If you would like to contribute to this conversation, please submit an expression of interest here.
New campus doctor
After an extensive search process in November and December, we are delighted to welcome Doctor Paola Calderón Rodríguez as the new Pan-American School doctor. With a range of experience in private practice, corporate medicine and public institutions, Doctor Calderón has certifications and experience in emergency and trauma situations (shock, open wounds, concussions, epileptic seizures, heart issues, orthopedics, fractures, general surgery), basic and advanced life support, neo-natal CPR, "Healthy Child" Checks, family medicine and more.
Doctor Calderón has started and is available at pas.doctora@panam.ed.cr.
Other new members of our team
We are delighted to welcome the following additions to our Pan-American School team for this second semester:
Ms. Quinn Riebock will teach English and Spanish as a second language across our PYP classes.

Music Fever, our partners in delivering our MYP and DP music programmes, will deliver Music classes to ECE students.

Mr. Alejandro Cañas López will teach PE from PlayKids to Grade 1; Alejandro is currently completing a posting in Italy and will join our team on 31 January.

Ms. Deykel Campos Garro will teach Grade 3 Spanish and Social Studies.

Ms. Keren Álvarez Rapson will join our Primary Administrative team.

Ms. Daniela Navarro will join as a Grade 6 Lengua and Spanish Language Acquisition teacher in Primary and Secondary.
You can see a list of all staff on the Meet our Team section of the updated Pan-American School website.
Continued Campus Improvements
Aligned with our strategic goal to "work to address the climate emergency and create a better world for future generations" our maintenance team has been installing LED lighting across all areas of the campus. To date approximately 50% of our classrooms have been updated, and the remainder will be completed in the near future. The level of luminance has improved over 100% and the color of the light is softer on the eyes.
The school has also installed a range of additional security cameras throughout the campus during the school break, to ensure that our safety infrastructure remains comprehensive and up to date.
We have started to review our Campus Master Plan, and will be working closely with external consultants and specialists to review our current installations, identify important construction projects, and update and remodel learning spaces across the campus to ensure that we deliver on our strategic goal to "develop agile learning environments that best support student learning".
***
We look forward to welcoming your child back next Wednesday and starting another semester of excellent learning at Pan-American School-
All best wishes for the year ahead,
Alan Wrafter
General Director
The Panam
| | |
| --- | --- |
| | The Panam is the student newspaper of Pan-American School. Published twice per semester, The Panam covers news and events from campus and beyond. Students lead the newspaper entirely - reporting, writing, editing and designing each issue - and can earn Creativity, Activity, and Service (CAS) credit for their participation on The Panam team. |
The Hub News
| | |
| --- | --- |
| The Hub News is the monthly newsletter from our Learning Hub and Research Center, Pan-American School's Library. | |
Reds and Blues 2022
The Reds and Blues is an annual event created by the school's founder, Mr. James Genis (known as "Mister"). In his philosophy of education, he understood how important games are in a child's development. With this mindset, he created an event in which kids can have a day to play and compete in a healthy way against their peers, to celebrate Costa Rica's Children's day. Traditionally, the day begins with a race around the school and then a series of games are played between the kids, adding points to either the Blue or the Red team. At the end of the day, the team with the most points wins and we celebrate our school and have a day of enjoyment with our friends.