At Pan-American School, outstanding performance aligned with our philosophy, values, and the attributes of the IB Learner Profile are recognized through various awards. Each year, the Mister Scholarship is awarded to the student who best exemplifies PAS values, and has demonstrated excellence in their learning over the course of their Middle School years (Grade 6 to Grade 8). Current students who are recipients of this award are:
Mariana Hernández Bueno (2020), class of 2024

Marianne Weber Arroyo (2021), class of 2025

Emil Shadid Zumbado (2022), class of 2026 and

Daniela María Matamoros Aguilar (2023), class of 2027.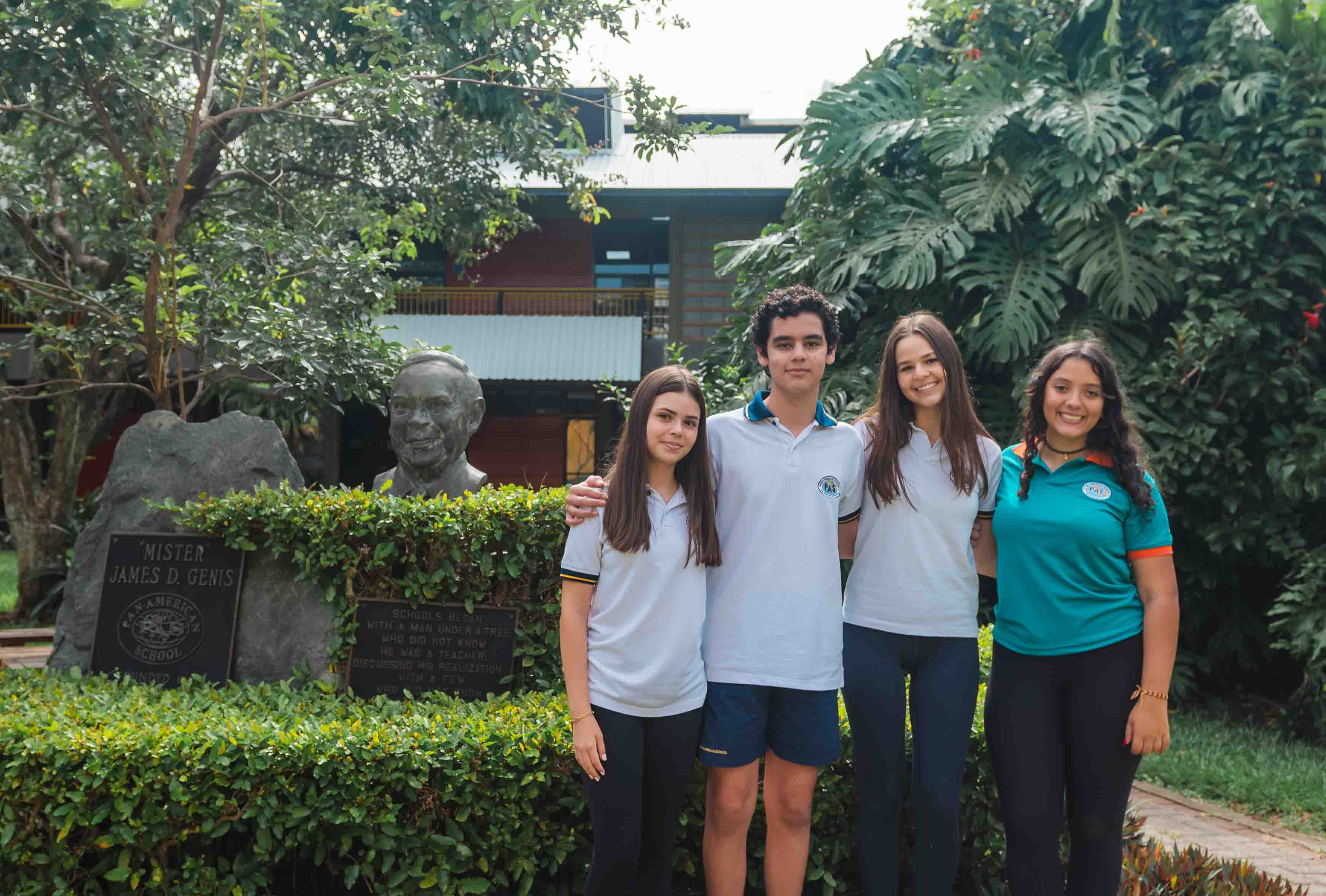 A number of additional awards celebrate student development across a range of areas.
Primary:
Primary School Merit Awards: Academic Merit and Conduct Awards are granted to deserving Fourth and Fifth-grade students at the end of the year. They are divided into three categories: Academic Honors, Conduct Honors, Combined Honors Awards.

IB Learner Profile Award. Teachers observe students in order to identify the IB Learner Profile traits that each of them has best embodied during the year. Each student is presented with a certificate recognizing this trait at the end of the year.
Secondary:
Values Awards: Pan-American School's core values are embedded in all social and academic situations. Each year, teachers nominate students to receive these awards based on their interactions inside and outside the classroom.

Academic Recognition: Academic Excellence awards are given to students in Secondary who demonstrate academic growth and improvement over both semesters in all subjects. These awards are given in a ceremony at the beginning of each new school year.
MISTER SCHOLARSHIP AWARD WINNERS

2023 Daniela Matamoros Aguilar
2022 Emil Shadid Zumbado
2021 Marianne Weber Arroyo
2020 Mariana Hernández Bueno
2019 Carlos Alejandro González Bachmann
2018 Guillermo Magno Pérez Malvasio
2017 Natalia Weber Arroyo
2015 Gabriela Guevara Hernández
2014 Daniel Ortuño Fajardo
2011 María Paula Ortuño Fajardo
2009 Marianne Birkner Alier
2008 Zoe Laura Coates Fuentes
2005 Mariana Valverde Jenkins
2004 Luis Alfonso Fernández Lara
2003 Lucía Valverde Jenkins
1996 Kristel Heinrich Bettoni