Welcome from our General Director
Dear families,
Welcome to Pan-American School, and thank you for taking the time to visit our website. We are delighted to welcome you in this, our 50th year, as we launch ourselves into our second half-century of offering an education of excellence and inspiring future leaders who will create a better world for all.
Pan-American School is dedicated to creating a diverse and inclusive learning community focused on delivering:
Inspiring, personalized learning for all.

A welcoming, engaged and connected community for all.

A sustainable and balanced future for all.
In order to deliver on these three goals we equip our students with the knowledge, skills and understanding to achieve success in their lives. Placing our students' interests at the heart of all that we do, our dedicated team of educators work together to help students uncover their passions whether they be academic, athletic, artistic or in service to others. Our students learn to combine the richness of Costa Rican culture and society with a global perspective, and use this unique context to positively impact the world around them.
A culture of care informs all that we do here at Pan-American School. We strive to create a sense of community in which each member is welcome, where we celebrate our diversity as our greatest strength, and where we value the uniqueness that each individual brings to our community. To help us achieve this, we are fortunate to count on a dedicated and committed team of educators and administrative staff who ensure that the students we serve receive the very best educational experience possible. And we are also proud to count on a supportive and engaged parent community who provide regular feedback through channels such as our Parents Advisory Committee, meetings with principals and directors, and regular surveys.
If you are a Pan-American School alumni, welcome back to your school. Please feel free to come by and see how we have grown in the years since you have left; and learn more about the many ways that we continue to fulfill our mission which was inspired by our founder - our beloved "Mister", James Genis, - and by the timeless values that he instilled in the heart of our community.
I invite you to come and visit our beautiful campus, to come and learn more about what makes Pan-American School unique, or to explore our community through our webpage.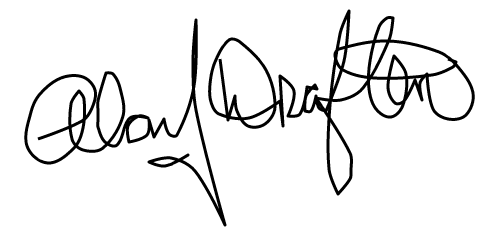 Alan Wrafter
General Director